Harry Roth Präzisionsdrehteile GmbH & Co. KG
Präzisionstechnik für die Industrie
Hydraulik, Pneumatik, Sensortechnik, Antriebstechnik und Automobilindustrie
Jahrzehntelange Erfahrung
Qualität und Zuverlässigkeit seit 1937
...und garantiert auch bei Ihrem Auftrag
Hocheffiziente Produktion
Bis zu 10 Millionen Stück pro Jahr
...von 1mm bis 300mm Durchmesser
We can do it. Really well.
Top quality
Complete machining
More performance
Many years of experience
Tailor-made services in CNC series production
Top quality
You need turned or milled parts manufactured to the highest level of precision? Just ask us! We have a certified quality management system and provide tailor-made pieces according to your requirements.
Complete machining
More performance
Many years of experience
Tailor-made services in CNC series production
Competencies. Core competencies.
Turning
Simple or complex CNC turned parts
, or precision turned parts with small and large diameters of up to 300 mm – the modern machine park of our turning shop can do all this. Likewise, it also provides economic production of
multi-spindle turned parts, plain turned parts, short turned parts, finely turned parts and chuck parts
. Ready-made workpieces up to 100 mm diameter are machined by multi-spindle turning. Thanks to our CNC multi-spindle turning and milling centre, we are able to machine complex parts from three sides at the same time, and within very short cycle times. Multi-spindle turning enables highly efficient manufacturing of production lots from 20,000 right up to 10,000,000 pieces per year.
The residual piece length remains minimal, and the multi-edge and profile material is optimally utilized. What sizes can our turning shop machine? In the area of
plain turning
, the maximum bar capacity is 32 mm, and part lengths can be up to 500 mm. For
short turning
, diameters of 65 mm and part lengths up to 400 mm are possible. We can provide
fine turning
with fits up to 0.005 mm and maximum concentricity tolerances of up to 0.01 mm. Finally, on the
chuck lathe
, we can clamp workpieces up to 300 mm in diameter and 500 mm in length. Even longer parts are possible with the appropriate geometry.
Milling
Grinding
Always up-to-date: our machine park
Our turning and milling shop has state-of-the-art machinery such as CNC lathes, CNC machining centres, 5-axis milling centres and milling machines. Their manufacturers are the "Who's Who" of the industry: Index, Buffoli, Nakamura, Deco, Gildemeister, Manurhin, Schaublin and Mikron. In addition, we have state-of-the-art grinding machines for surface grinding, plunge grinding, through-feed grinding, internal and external grinding, as well as cylindrical grinding and Trowal burring. We assemble the modules according to your custom specifications. Our service includes surface coatings and heat treatments by certified partners.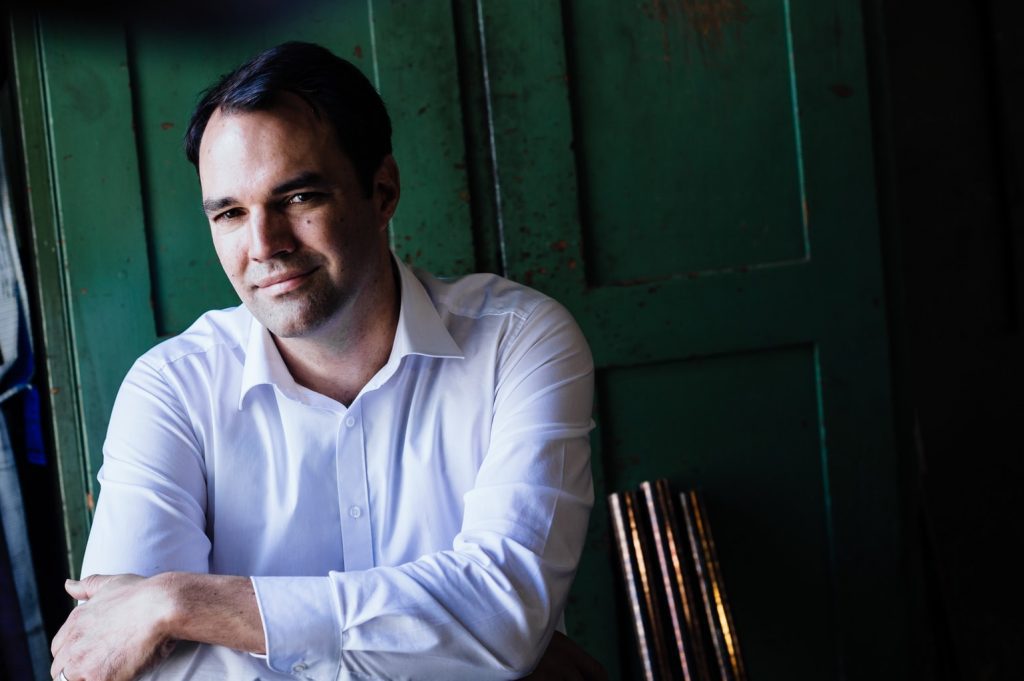 Your Robert Bischoff (Managing Director)
Convince and inspire with a wide range of qualities
"Of course, the core issue is the maximum quality of our CNC parts. However, combined with competent advice, efficient production processes and punctual delivery, our customers benefit from a comprehensive package with which we convince and inspire you anew for each project. It is no wonder that we have so many long-term customers. Let yourself be inspired too!"
Non-binding inquiry
CNC turned parts and milled parts at Harry Roth: everything from the finest
We at Harry Roth offer you the complete range of precision turned parts and milled parts. We have something for all your needs. The lot sizes range from small series right up to series production with more than 10 million units. Everything has in common the highest quality and precision, and cost-effectivenes:
Turning shop Harry Roth: We manufacture your turned parts and milled parts to measure
Are you looking for a turning shop that machines turned parts and milled parts economically and at the highest level of precision? Harry Roth is the answer. As a well-known company within the metal processing industry, we bring to the table many years of experience and the highest level of competence in the turning, milling and grinding of high-quality CNC parts. Our customers include global companies from within the automotive, mechanical engineering, drive technology, sensor technology, pneumatics, hydraulics, medical technology and aviation industries.
Our CNC job order production portfolio covers all services in the production of batch size serial parts. We can machine quantities from 1,000 to 10,000,000 pieces. High-precision CNC turned parts with diameters ranging from 1 mm to 300 mm can be produced. We machine CNC milled parts up to a workpiece size of 1,000 x 800 mm. We can manufacture your products from all machinable materials, including titanium, aluminium, brass, steel, stainless steel and bronze. Special materials can also be processed.
We meet our 100% quality standards through the use of state-of-the-art machinery and high-performance measurement technology. We therefore guarantee perfect components according to your requirements.
For every need: Services and materials
If you want to have high-quality parts turned and milled from aluminium, brass, titanium, stainless steel, bronze or special materials, you've come to the right place! We have the experience, the machines and the expertise. With us, your requirements for metal contract manufacturing will be met one hundred percent. With 100% certified quality.
Titanium
Aluminium
Brass
Steel
Stainless steel
Bronze
Special materials
Titanium
Titanium is a
lightweight metal with very high tensile strength
. It also has outstanding corrosion resistance as well as biological compatibility. Often, titanium is used as a replacement for stainless steel, namely always when higher strength is required. The wall thickness of components can then be reduced without any loss of stability. If the dimensions remain the same, you can maximize rigidity with titanium. It is important to note when using titanium that strain hardening occurs when machining, and this can be a disturbance during metal removal. Strain hardening can cause the tool to quickly become blunt; this happens when the friction becomes too great due to the low feed rate of the cutting edge. Therefore, high-quality titanium CNC parts require sharp tools as well as the appropriate feed rate, and also ideal chip formation and correct tool hardness. Complicated? Just leave that to us! We will produce your titanium parts economically and in top quality.
Aluminium
Brass
Steel
Stainless steel
Bronze
Special materials
Well-known companies: we supply these industries with high-quality CNC parts
At Harry Roth, you will find the CNC parts you require for your application field – no matter whether this be automotive, mechanical engineering, drive technology, sensor technology, pneumatics, hydraulics, medical technology or aviation. You benefit from our know-how and the efficient production processes that we have optimized as a turning and milling shop over many years for a wide range of industries. We understand what you need; with us you always first receive extensive consultation. In the shortest possible time, you and your company will receive tailor-made parts of the highest quality from us.
Our integrated management system provides the framework for consistent quality assurance measures – across all business processes. Already in the offer phase, we identify potential risks and reduce these by implementing appropriate preventive measures. We verify whether the necessary measuring equipment is available for production, or if it needs to be procured for the specific order. There are currently around 3000 calibrated measuring devices in our measuring equipment management system.